Kym Secreet is contracted by the Township to investigate complaints and to enforce Ordinances pertaining to Dogs and Cats. Kym can be reached directly at
724-503-4417.
All other complaints regarding wild animals should contact the PA Game Commissioner at 1-800-243-8519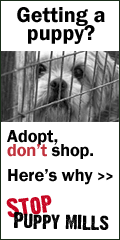 If you are considering a new pet in the family, please check out these facilities who have some wonderful adoptable pets that need a home!
Angel Ridge Animal Rescue is located in Chartiers Township. Please consider Angel Ridge when you are looking for your next furry addition to the family.
Angel Ridge Animal Rescue
P.O. Box 94
Meadowlands, PA 15347
Phone: 724-229-7053
Visiting hours are
Monday to Saturday
from 12:00 to 5:00 PM
Other times by appointment
Email: aranres@yahoo.com
website: www.angelridge.petfinder.com
Washington County
Washington Area Humane Society
1527 Route 136
Eighty Four PA 15330
Phone: 724-222-7387
Fax: 724-222-7343
Hours: Sunday, Tuesday, Thursday, Friday, Saturday – Noon to 5 pm
Monday & Wednesday – Noon to 7 pm
Email: info@washingtonpashelter.org
Website: www.washingtonpashelter.org
Allegheny County
Animal Rescue League of Western PA
6620 Hamilton Ave
Pittsburgh PA 15206
412 661-6452
412-661-8725 Fax
Email: mhine@animalrescue.org
Website:www.animalrescue.org
Animal Care and Welfare SPCA
PO Box 8257
Pittsburgh PA 15218
412-244-1372
Animal Friends Inc.
2643 Penn Ave
Pittsburgh PA 15222
412-456-5687 412-291-0305 Fax
Email: humaneactivities@animal-friends.org
Website: www.animal-friends.org
Western PA Humane Society
1101 Western Ave
Pittsburgh PA 15233
412-321-4625
412-321-4664 Fax
Email: ron.smith@wpahumane.org
Website: www.wpahumane.org
Western PA Humane Society Branch
1680 Fallen Timber Road
Elizabeth PA 15037
412-751-2010
412-751-3517 Fax
Bureau of Dog Law Enforcement
Pennsylvania Taking Action to Protect Dogs, Improve Kennels
In 2006, Governor Rendell announced sweeping changes to the state's dog law, regulations and enforcement actions. Since that time, new staff have been added and enforcement of the dog law had been increased, including increased citations and first-time legal actions against offenders, to ensure the state's current requirements are met in all Pennsylvania kennels.
On May 14, 2008, the House of Representatives introduced new legislation to raise standards for commercial breeding kennels and improve the health, safety and welfare of all kenneled dogs. For more information, visit www.DogLawAction.com.
Pennsylvania Kennel Inspections
You can now view dog kennel inspection record online, and print a copy of the actual inspection form.
Note: You will need to enable pop-ups to view kennel inspection reports
Click here to enter the Kennel Inspection Database
The Bureau of Dog Law is charged with the following responsibilities:
Enforcing licensing and control of dogs
Enforcing kennel licensing and inspections
Seizing and detaining any dog seen running at large
Reimbursing individuals for dog-caused damage to livestock, poultry and domestic game birds
Establishing and enforcing the quarantine of dogs in certain areas when required
Funding counties and humane organizations to establish dog control facilities
Providing educational services concerning dog ownership in Pennsylvania
Enforcing the Pennsylvania Rabies Law
What are Pennsylvania's Dog Laws?
All dogs must be under control and must not be allowed to run at large. Dogs are personal property, and owners are responsible for damages caused their dog.
It is illegal to mistreat or abuse any animal. Violations should be reported to a local humane organization or the police.
It is illegal to abandon or attempt to abandon any dog.
No dog under seven weeks of age may be sold, traded, bartered or transferred.
You may not place any poison or harmful substance in any place where dogs may easily eat it, whether it is your own property or elsewhere.
You must have a current kennel license if you operate a facility that keeps, harbors, boards, shelters, sells, gives away or transfers a total of 26 or more dogs in any one calendar year.
Owners of dogs and cats 3 months of age or older are required to have a current rabies vaccination. It is illegal to interfere with an officer or employee of the Pennsylvania Department of Agriculture engaged in enforcement of dog laws.
Puppy Lemon Law:
In an effort to ensure that consumers buying a dog in Pennsylvania know thier new pet has a clean bill of health, Pennsylvania's dog sellers and breeders must now post a visible notice that informs consumers of their rights under the state's Dog Purchaser Protection Act, also known as the "Puppy Lemon Law". Sellers and breeders must also provide a written copy of the consumer's rights at the time of the sale. For more information on Pennsylvania's "Puppy Lemon Law" or to file a complaint, visit the Office of the Attorney General, Bureau of Consumer Protection web site at:
www.attorneygeneral.gov/pei/dog/index/claim
For more information on Pennsylvania's "Puppy Lemon Law", visit the Office of the Attorney General, Bureau of Consumer Protection web site at:
http://www.attorneygeneral.gov/consumers.aspx?id=163