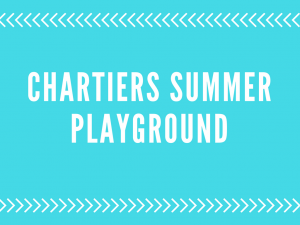 Sign up now for the Chartiers Township Playground program! We provide a day camp to kids in all surrounding communities that is filled with fun activities, outdoor playtime, games, crafts, and field trips! Contact us today to register!
What: Daycamp program open 7:00am-6:00pm (program runs 9am-4pm)
Where: Arnold Park/Chartiers Township Community Center
When: Summer program dates are Mon-Fri June 12-August 18, 2017
Cost: Summer program Fees for 4-5 days a week
1 child- $145
2 children- $120 each
3 children- $110 each
Fees for 2 or 3 days
1 child- $95
2 children- $75 each
3 children -$65 each
Registration is open now for both programs! Register for the summer program by May 8th for a $25 discount!
*Please note that there is a $10 fee for select field trips, and a $10 weekly fee for the early pick up/late drop off option.
The link to our flyer/registration form is below. Please mail completed forms with your $25 registration fee to:
Chartiers Summer Playground
2013 Community Center Dr
Houston, PA 15342
Contact us at coordinator@chartierstwp.com or call 724-485-2126 and speak to Noelle Mohr with any questions!