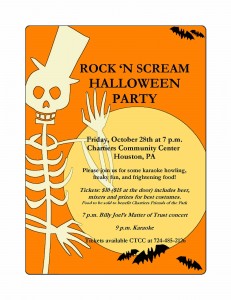 An evening of music with a halloween party included! A classic Billy Joel concert kicks off the evening at 7 pm followed by an evening of karoake and fun at Chartiers Community Center.
Costume judging, beer, mixers and more all for $10 per person. Food will be sold with proceeds benefitting Chartiers Frineds of the Park.
Tickets can be purchased in advance at the Community Center.