Spring Clean Up 2022 will be the week of May 16th -20th. Waste Management will basically start at the Western End of the Township and work their way East. The below Map will aid you in identifying your pick up day. Please consider having your items out to the curb at least the night before your scheduled pick up. They start collecting very early in the morning.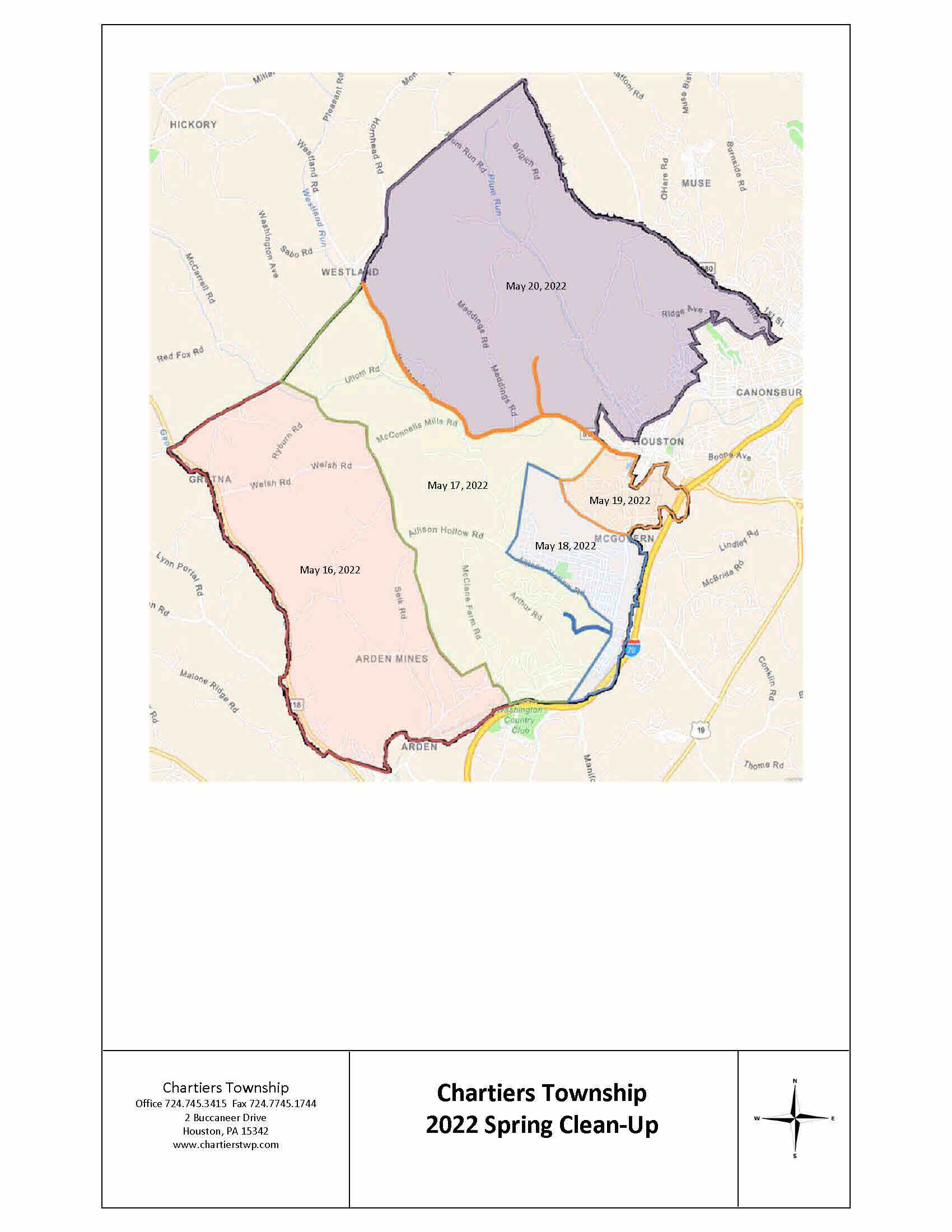 A general daily collection schedule by street name can be found here.
The following items WILL NOT be picked up, so please don't place them out:
1. auto tires
2. automobile parts
3. dirt, bricks, stones and concrete
4. refrigerators, air-conditions units and appliances which have not been certified for removal of chlorofluorocarbons.
5. cans exceeding in 40 lbs.
6. carpet not cut-(must be bundled and tied in 4' lengths)
7. paint-liquid
8. E-Waste material: electronic devices, TVs, computers, printers, etc.
It is the responsibility of the property owner to maintain unobstructed, safe access to refuse being collected.